Straight E-mail Talk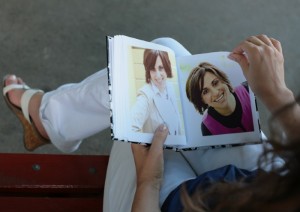 [Editors Note: Names have been changed to protect everyone except Aleeza. :)]
From: Aleeza
Sent: Friday, July 27, 2012 11:55 AM
To: Doeberg, Jon
Subject: Hi Stranger
Hi Jon,
I was speaking with a client and thought of you. He just started dating a woman that he dated over a year ago. So far so good.
Wondering if it would be worthwhile to have dinner with Adina again. This is not my typical advice. Normally I would say men and women can't be friends, which is true. Either date or don't, don't try to be friends. But I think your case is different. I think your willingness to date her needs to be stirred. I imagine another dinner initiated by you would stimulate interesting discussions.
Hope you are well,
Aleeza
From: Doeberg, Jon
Sent: Friday, July 27, 2012 11:57 AM
To: Aleeza
Subject: Re: Hi Stranger
You sure there isn't another name in your little black book?
From: Aleeza
Sent: Friday, July 27, 2012 12:06 PM
To: Doeberg, Jon
Subject: Re: Re: Hi Stranger
I've got tons of names in my black book. But you already have Adina's name on your heart, so there is no room for another name unless she is not in your life 😉
I'm a tough cookie, but you don't pay me to be polite. You said you want to be married. I believe you. Let's make it happen. Stay friends with Adina and see if there is something there, or let go of a friendship with her and let's find your wife. Out with the old, in with the new. I know you would prefer to have dinner with the old and look for the new at the same time, but that isn't a marriage-minded approach. Let's take a marriage-minded approach to dating and reach your goal of being engaged this year.
Dating is OK if that's what you want to do. But you don't need me to help you find a date. I look for wives, not dates.
From: Doeberg, Jon
Sent: Friday, July 27, 2012 12:06PM
To: Aleeza
Subject: Re: Re: Re: Hi Stranger
Priceless.