Plan for a Miracle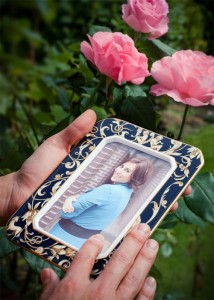 When I was in my mid 20's, I was a little adrift in the world. I didn't have strong career aspirations. I was looking for the meaning of life, but hadn't found it yet. I knew that I wanted to get married and have a family, but I didn't have any vision of how I was going to make that happen. And then in September of 2001, I went to a friend's wedding.
During the dancing, my friend the bride took the microphone and said, 'Anybody who wants to get married, come up here and get a rose and a blessing.' I sat at the table bewildered. Did I really want to be married now? It was the first time I had really asked myself that. Until then I had thought about marriage and family as vague, future things. But here was my friend offering them to me right now, and I wasn't sure if I really wanted them. In that moment I decided – I wanted to be married. I went up and got a rose and a new mission – becoming engaged in a year.
I dated one guy for a while but I knew he was only Mr. Right NOW, not Mr Right. Another month started and ended another relationship. I tried online dating, but never accepted a date and never had success when I approached others. It wasn't until May of 2002 that I met my husband. Three weeks later we were engaged (two, if you ask him). We were married that October. Let me do the math for you: 9 months from rose to engagement, and 13 months from rose to wedding. The nicest part is that this October brought our 10th anniversary, which we celebrated with our beautiful children.
Finding your soulmate and building a family with them is nothing short of a miracle. If you haven't yet, make the choice today. Right now is the season of miracles. Don't just wish for one, plan for a miracle!